Austria's catch-up potential in digitization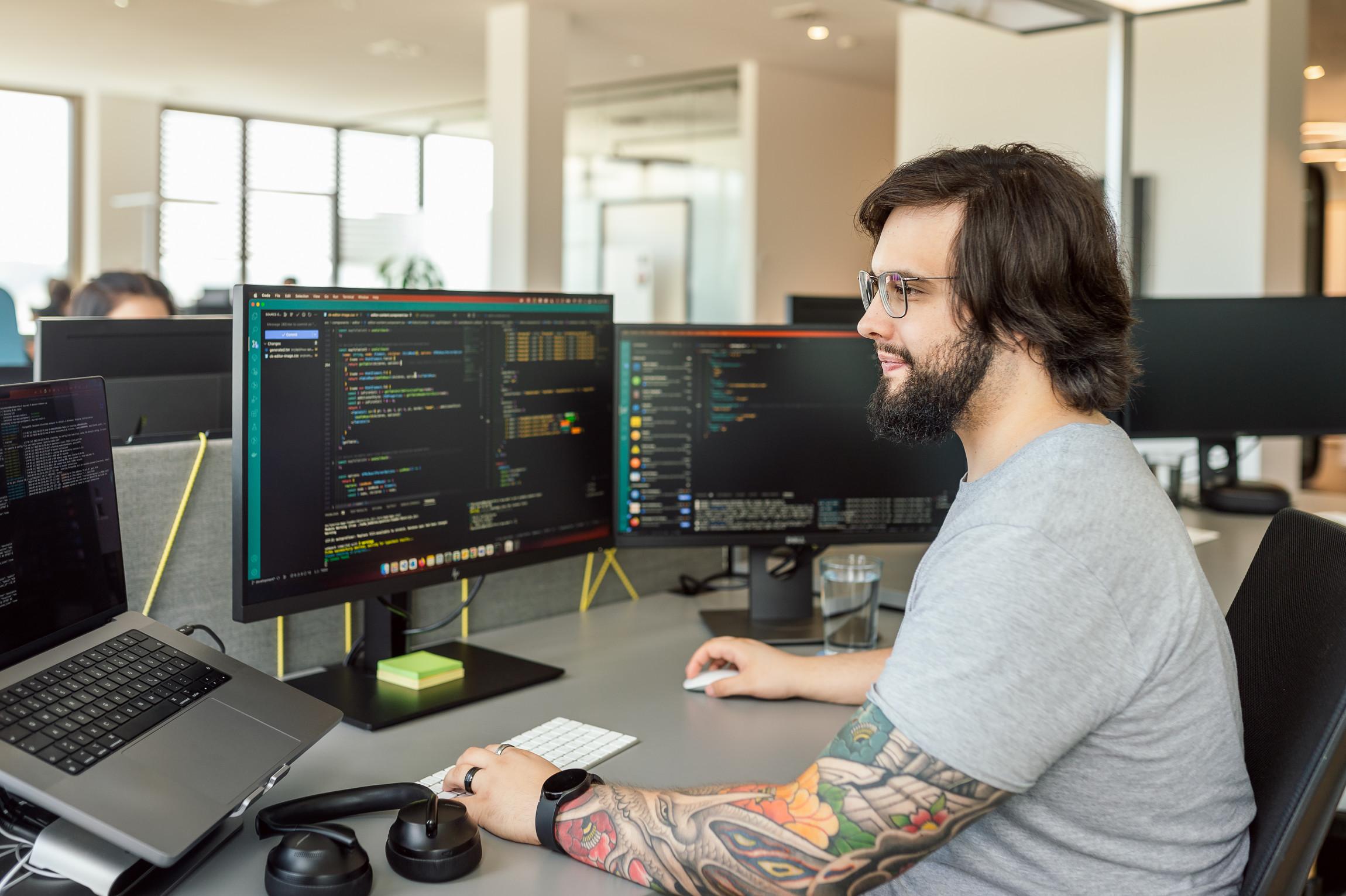 The digital revolution holds enormous potential for Austria - a study by EcoAustria shows that the right steps toward digitization could lead to significant growth, increased value creation, and new jobs. This article takes a look at the study's findings and highlights the many opportunities that digitization brings to Austria.
Growth and value creation through digitization
EcoAustria's study makes it clear that successful digitization could significantly boost Austria's economic growth. If it were to catch up with the leading countries in terms of digitization, an increase in economic output of 3.5 percent or up to EUR 17.4 billion per year would be possible. This enormous potential not only affects individual companies but also has positive macroeconomic effects and could increase Austria's gross domestic product by around EUR 100 billion by 2030.
Cloud services as a driver of digitization
One of the driving forces behind digitization is cloud services. They enable companies to easily exchange data and use infrastructures and platforms via the Internet. Cloud services open up new opportunities for farmers, for example in addressing challenges such as frost protection. Sensors that transmit data on temperature and humidity in vulnerable areas can be used to Sensors that transmit data on temperature and humidity in vulnerable areas can make detailed predictions to better protect agriculture.
Digitization as a job engine
Contrary to fears that digitization could destroy jobs, the study shows that it can act as a job engine. Cost savings from digitization not only lead to new jobs but also create room for higher wages and salaries. Expanding digital literacy in Austria is crucial, and starts in the school system. Supporting employees and integrating digital education are key measures to prepare tomorrow's workforce to deal with technologies.
Conclusion: Shaping the digital future
EcoAustria's study underlines that Austria has considerable potential to benefit from digitization and catch up as a leading country in the technology sector. The opportunities for growth, value creation, and employment are enormous, and digitization will play a crucial role in shaping the future. By investing in digital skills, fostering innovation, and creating a favorable environment for business, Austria can consolidate its position as a digitalization pioneer and make the most of digital opportunities. That is exactly what Denovo stands for as a digitization partner. Since its inception, the company has had its sights set on supporting and helping to shape a digital future. Thanks to the experience it has built up over the years, Denovo is constantly striving to make a major contribution to the progress of its customers in various sectors like the circular economy, manufacturing, e-health, and many others.
Source: EcoAustria study: Digitization creates more growth, value, and jobs
---
Μπορεί επίσης να σας ενδιαφέρουν τα ακόλουθα: